Swedish Massage Training Courses Nottingham
Swedish Massage Training Course in Nottingham
The Riverside Natural Health Centre hold 3 day Swedish massage training courses Nottingham, which are held at weekends. The date of the course to be arranged with the student.
Swedish Massage Practitioner Diploma (Level 3) Three Day Course £355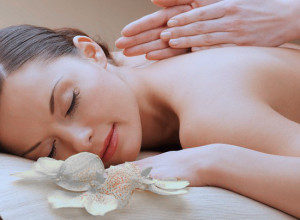 This is a three day practical classroom based course with 100 case studies and assessment to complete before attaining Level 3 qualification in accordance with the NOS (National Occupational Standards). Prior to the course commencing you will be emailed pre-course reading and questions. These are required to be completed before the practical training day begins. The Swedish Massage Course focuses on the musculo-skeletal system and uses recognised movements, such as Effleurage, Friction, Petrissage, Tapotement and Percussion. These movements manipulate the soft tissue of the body to reduce muscle spasm and relieve pain. Swedish Massage affects each of the physiological systems of the body for example cardiovascular, lymphatic, endocrine, etc. The massage also has the psychological effect of either invigoration or relaxation.
Course Content

History of Massage
History and benefits of Swedish Massage
Your working environment
Code of practice and insurance for therapists
Consultation process including contra-indications
Contra-actions and aftercare advice
Oils for massage
Massage movements
Swedish massage routine
Anatomy & physiology for Swedish massage


Swedish Massage Practitioner Diploma (Level 3)
About Course Tutor
Ann Dare, IIHHT, VTCT, Dip, City & Guilds, BTEC Assessor, MABT
Ann Dare took a City and Guilds teaching qualification in 2012 and has been providing professionally accredited training in complementary therapy and massage since this time. She progressed to qualifying as a BTEC Assessor in 2014. Ann started her career in 1997 training as an Aroma therapist. She loved how the prescriptive blended essential oils combined with massage could have the most relaxing yet uplifting effect on her clients.
She is an accomplished therapist who has trained in various massage skills as well as reflexology.
If you require any further information, please contact  Ann Dare for an informal chat to discuss your course requirements or any questions you may have.
Important information
A foundation course of Anatomy and Physiology is required for students who wish to embark upon a career in holistic therapy. The course can be studied at the same time that you study for the Swedish massage course. The course is a distance learning course Level three (NOS) National Occupational Standards, and is fully accredited by the CMA (Complementary Medical Association) and is insurable. The foundation course of Anatomy and Physiology course price is £195 and is completed on line.
Please Note: All massage training courses are temporarily unavailable.