Complementary Therapies Nottingham
Treat or Prevent Illness and Promote Wellbeing
Complementary therapy treatments can be a great alternative source for helping you with a health issue when you don't necessarily want to use the pharmaceutical option. It may be that you want to use something alongside the medicines you already take.
It's interesting to know that many pharmaceutical companies use plants and other natural resources in their production of many medicines we use today. There is lots of good research about natural health therapies and their benefits. Natural health does not work as a "one pill fits all" system, and the best research of all comes from the people who use it, and have found it to be very beneficial for them.
Complementary Health Treatments Nottingham
The Riverside Natural Health Centre Nottingham, offer a wide range of complementary health treatments which include: acupuncture, reflexology, fertility and infertility treatments, remedial and relaxing massages, kinesiology and herbal medicine. Other therapies we provide such as counselling, hypnotherapy and brain wave recursive treatments are also widely used and are helpful with psychological issues such as: dealing with depression, removing panic attacks, improving self-esteem and confidence, reducing stress, removing phobias and reducing self-harming.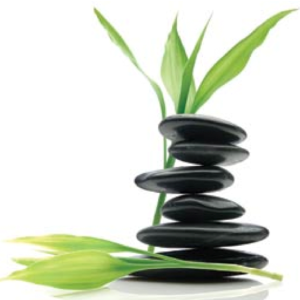 In essence we use a more natural approach to address your health problems. This doesn't mean that treatment time has to be lengthy and it doesn't mean you have to wait a long time for treatment to begin.
Complementary Therapists use a holistic approach and look at you as the whole person, your lifestyle and environmental factors, as well as your starting general health. From here, the therapist will work on the initial problem that you want to resolve, as well as looking for and treating other imbalances they may find.
An important thing we'd like you to know is that when you are treated at the Riverside Natural Health Centre Nottingham, our aim is to help you feel the benefits from your treatment in the shortest possible time. On average up to six treatment sessions can be needed for your body to adjust and begin to rebalance.
The world in which you live has changed, it's a faster pace of life and the pressures that come from this often cause illness. This increases stress on the two nervous systems of your body known as the parasympathetic nervous system and the sympathetic nervous system, both of which has a job to do in order to keep you well. When your body falls out of balance you can begin to feel out of sorts, tired, anxious, stressed, loss of appetite, digestive problems to name a few and in some cases depressed. This is where complementary therapies Nottingham can help by helping to return those systems to a more normal functioning ability.
Rebalance Your Body With Complementary Therapies Nottingham
Complementary therapies Nottingham can help Re-balance your body and return the systems so they can function in a more balanced way. In some circumstances a reduction in the use of medications has been noted including a reduction in insulin intake for diabetics.
Consult Your General Practitioner
You should always consult your GP in the first instance if you are worried about your health and if you choose to use complementary therapies Nottingham it may help to let your GP know as we all want you to be able to live a happier, healthier life.
Support 7 Day's a Week
Are you looking for alternative therapy to help with a health issue? Would you like some help and advice? We provide a support and advice service seven days a week because life isn't just 9 – 5.
Call the Riverside and speak to a member of the team who will be happy to assist and help find the right treatment for you. Send a Quick Message
Visit us for more information about Complementary Therapies. We are located on Victoria embankment.
Visiting us by car? We provide a free onsite car park with easy access
Visiting us by public transport? The bus stops directly outside The Riverside Natural Health Centre.
If you have a health care policy, necessary treatments may be listed. Check your policy, or call us today.
Call us on 0115 9864 990 or Contact Us online
Riverside Natural Health Centre,  1-3 Victoria Embankment, Nottingham, NG2 2JY – Phone: 0115 986 4990
If you are using a SATNAV. Please use 1 Victoria Embankment
Complementary therapies Nottingham, helping you live life well.