Customer Reviews
Read Our Customer Feedback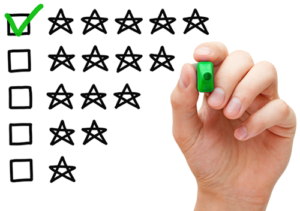 Customer reviews play a vital role in the running of The Riverside Natural Health Centre. As well as taking pleasure from reading our customer reviews, and that our customers are happy with our services. We take all customer feedback on-board to try and better our customer experience. This page is to give our online visitors an insight into what our previous customers have to say about their own experience. Read reviews about specific treatments, our customer service, and the overall service we provide. The Riverside Natural Health Centre think it is important to give customers the opportunity to write a review and share their experience after using any of the services provided at The Riverside Natural Health Centre. We appreciate all our customers who take the time to review our services.
When leaving a review, please try and highlight your treatment and the level of customer service you received. Readers of your review are seeking accurate descriptions of what to expect and this is where you can really shine. A good review should tell the story about your own personal experience, but remember, the most important part of writing a good review is being honest.
Riverside Natural Health Centre
Average rating:
32 reviews
Jul 12, 2020
Really great service - very relaxing
Treatment Reviewed:
Reflexology
I wasn't really sure what to expect when booking my first reflexology appointment. I had a lovely time. My therapist was very knowledgeable and helped me relax and unwind while she went to work on my feet. I asked her to talk me through the process but she was more than encouraging for me to lie back and close my eyes if I wanted.

I had my second appointment at Riverside today - again, really pleased with the service and I'm looking forward to my next session.
Jun 28, 2019
Remedial Massage
Treatment Reviewed:
Remedial Massage
A review from client R Sanders
Friendly service and really helped sort out my back pain. Highly recommended Julie Leadbitter.
Jun 28, 2019
Would recommend to anyone
Treatment Reviewed:
Customer service
Sue is amazing - she is very quick to respond and very helpful, going the extra mile to answer all of your questions. Would recommend to anyone!
Jun 26, 2019
Back/hip injury
Treatment Reviewed:
Remedial Sports Massage
I went to Julie to help accelerate my healing from a back/hip injury that then spread to my legs. Julie is very good and her trigger point therapy is effective at releasing pain. She has been doing an excellent job of releasing pain and tension from my glutes as well, using a neuromuscular technique. This is my first, and hopefully last back injury, and I am combining remedial sports massage with yoga, pilates and early morning stretching exercises. Julie is good for recommending specific exercises you can do to at home.
Jun 6, 2019
Excellent treatments
Treatment Reviewed:
Full body massage
I had the most awesome massage by Hannah today & booked my next treatment without hesitation. Sue was also very professional & helpful whilst I tried to arrange appointments for both myself & my hubby who coincidentally also had a massage at the centre.
There's 2 very relaxed & happy customers!!!
May 28, 2019
Holistic Massage
Treatment Reviewed:
Holistic Massage
Another review left by a client Mr T Kew. Jules worked some magic on deep muscular tension. After the session I can feel months of knots and pain eased and loosened - wonderful.
Nov 20, 2018
Effective Treatment to Help Relieve My Pain
Treatment Reviewed:
Sports Massage
Your Health Centre was recommended by a friend who suffered similar problems with pain. Although I didn't have much hope, I am happy to report that the sports massage has helped in terms of pain relief. I have noticed a real difference to my suffering, so much so that I have now stopped taking my strong pain killers. I would be happy to recommend your business to other people.
Oct 24, 2018
Excellent service
Treatment Reviewed:
Hopi ear candles
I visited yesterday to have Hopi ear candle treatment. The therapist, Michael was excellent. He was very gentle and reassuring. He gave me very good after care advice. I will be returning for future treatment and would highly recommend to my friends and family
Oct 24, 2018
Feeling Positive
Treatment Reviewed:
Acupuncture
Could you please pass on my thanks to Sarah. After trying out my first session of acupuncture, I have come away feeling more positive. I can certainly feel a slight improvement since visiting Sarah today. That makes me feel very positive about my future sessions. Thank you for making me feel welcome.
May 24, 2018
A Welcome step forward
Treatment Reviewed:
Reflexology
I am very pleased to report that since having 2 sessions of reflexology, the pain in my lower back is reducing..I will be visiting you again and hoping that the positive progress will continue.
Mar 6, 2018
Very Enjoyable Massage
Treatment Reviewed:
Swedish Massage
After using your health centre for a Swedish massage, I will highly recommend you to others. I chose to have a massage purely for pleasure and to relax. I will probably return and use your services again in the future.
May 8, 2017
The company
Treatment Reviewed:
Reflexology & Accupunture
I have been attending Riverside for over two years. I was diagnosed with ME Fibromyalgia/Chronic Fatigue Syndrome. The chronic pain throughout my whole body is somewhat unbearable, at times reducing me to tears too. I sleep for roughly 2/3 hrs a night and am unable to return to a deep sleep, therefore drowsy most of the day. Riverside has helped me enormously, I have weekly sessions of Reflexology as well as weekly sessions of Acupuncture which is a massive help for my wellness. The staff are incredibly helpful and their knowledge of your health problems are second to none, always researching and advising on how you can apply your mind to thinking positively and other natural alternative medicines and dietary requirements you may want to apply to help you manage your illness. On that note I want to say a massive Thank you to Sarah, Nigel (acupuncture) and Sue (Reflexology) and Sue Hayes for helping me through this awful debilitating illness. Sally.
May 5, 2017
Excellent service!
Treatment Reviewed:
Reception service
I would like to pass on my appreciation of the personal and helpful service provided by Sue at Riverside, when I am arranging appointments and room bookings at the centre. She is always so thoughtful and flexible both to me and to my client.
Mar 1, 2017
Happy with their service
Treatment Reviewed:
Sport Massage
I was informed by my doctor that sport massage may help with the pain in my leg. Having noticed the large banner on Trent Bridge, I decided to ring Riverside to see if they could help me. I didn't really know what sports massage was (I thought it was for sports people) but thought I'd try it. Now having had two appointments with their sports massage therapist. I'm pleased to say that it has helped reduce the pain in my leg. I am happy with the service I received and will more than likely be visiting again to see if they can further reduce the pain.
Mar 1, 2017
Acupuncture
Treatment Reviewed:
Fertility Acupuncture
I was wondering if you could pass on a message to Toni for me?
We just wanted to say a massive thank you to Toni for her work on improving our fertility as I am now 14 weeks pregnant! Sorry we haven't been in touch sooner but we wanted to get past the 12 week mark. We only had 2 sessions but I am sure it must have helped contribute to us getting pregnant after 2 years of trying with little success!

Thank you so much
Mar 1, 2017
Great treatment
Treatment Reviewed:
Acupuncture
After suffering with debilitating hot flushes (4-6 an hour) and sleepless nights,
I thought I would try acupuncture, I had tried everything else, herbal, diet, exercise to name a few. After just 3 visits to the clinic my life had been transformed into something near normal, with hot flushes now at 4-6 a day (and nowhere near as intense) at the most, and my sleep quality is much improved. If like me you are struggling with the menopause give it a go. Thank you Sarah you have changed my life.
Sep 2, 2016
Fantastic Massage
Treatment Reviewed:
Therapeutic Massage
I feel that after using your services, your professional service deserves a review. Having felt down and stressed for the past few months, for a number of reasons. I thought I would try a therapeutic massage to try an alleviate some of the stress. I came across your website while searching in Google. Having booked in with your massage therapist, Ann. I am so pleased I did. Ann provided a fantastic therapeutic massage which really did make me feel a lot less stressed. I would appreciate it if you could pass on many thanks to Ann. I will most certainly be visiting again. Thanks again!
Aug 24, 2016
Very effective treatment
Treatment Reviewed:
Sport Massage
Having had a work related back injury for the last two years. I had started to endure very bad backache. After doing some research about backache, I found that Sport massage may be able to reduce the aches & pains. I decided to book a treatment at the riverside natural health centre ( I booked with Doug Wroe ). How glad I am. As I noticed a difference after the first treatment, I thought maybe another treatment would benefit me. After having three treatments with Doug Wroe, my aches & pains have practically gone. I would recommend this treatment to others, and also the riverside natural health centre. Happy customer.
Jul 14, 2016
enjoyed my visit
Treatment Reviewed:
Sports Remedial Massage
Such a friendly and professional environment. I would definitely recommend. This was my first visit here and first time I have ever had a sports massage which I thoroughly enjoyed and felt this helped me with my expectations of what I needed to help with my back. Looking forward to my next treatment here.
Jul 14, 2016
Best Ever Massage
Treatment Reviewed:
Sports Massage
Lovely facilities but most importantly excellent treatment, best I've ever had!