Fertility Nottingham
Our Aproach
The Riverside Natural Health Centre offer Fertility acupuncture in Nottingham that can assist in increasing fertility by reducing stress, increasing blood flow to the reproductive organs, and re-balance your energy flow.At the riverside we aim to take a very personal understanding about what's happening with you both mentally and physically when forming our treatment plan. We do not base it on a generic model and what should be happening but instead look at you and how this impacts upon your life and then together we work out the best treatment plan for helping you to overcome this obstacle that is in your life.
Fertility Acupuncture
Acupuncture can help prepare your body for IVF, by improving the blood flow around the ovaries and endometrial lining to help maximise your chances of a successful pregnancy. One massive inhibitor of fertility is stress, which in itself can become a vicious cycle as the worries with infertility, especially when the Doctors put it down as unexplained, can also cause more stress. Acupuncture treatments however, have shown to be a great help for people in enabling them to reduce their stress levels.
The treatment itself, along with the various other lifestyle changes that may be suggested for each individual is often tailored around breaking this stress cycle and reducing the impact it has on your lives.
Acupuncture can be used with natural fertility or any type of IVF procedure, we commonly use acupuncture with IVF and ICSI, frozen embryo transfers, donor egg cycles and natural IVF cycles, as well as IUI.
Number of Treatments
As an example from our experience, clients that undergo fertility acupuncture Nottingham, we find that it takes around 3 months of acupuncture to have an effect on your cycle.
We would usually recommend starting acupuncture 3 months before your IVF. However, you can start fertility acupuncture Nottingham anytime through your cycle. We've had ladies start whilst they are on their down regulating phase.
Success Rate
The success rate with a combination of IVF and acupuncture is approximately 80% at the clinic, for those using a 3 month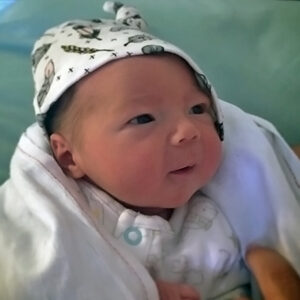 or longer course of acupuncture in the build-up. A systematic review by Xie et al in 2019. Found that there was a benefit of acupuncture for IVF outcomes in women with a history of unsuccessful IVF attempts, and number of acupuncture treatments is a potential influential factor in the success the treatment
The success rate using acupuncture alone is approximately 70% at the clinic.
Please be aware acupuncture is not a miracle worker and is only a tool to aid in the process.
Treatments
During the first treatment we will go through a detailed understanding of your current situation and the events in your life that have led up to this point. From here we can build an understanding of you, your health, and lifestyle. We will then suggest a suitable treatment plan that matches your individual needs, not just based on your health needs, but fitting in with other life obligations. It's a treatment plan that's realistic for your needs and therefore one that you can stick to.
During your first visit there will also be an acupuncture treatment, however it may be shorter than normal due to the time spent talking.
In the subsequent sessions, we will start with a short conversation about how things are doing since last time and a continuation of the journey. As there are so many questions possible to ask, if everything was asked on day one it would become an interrogation, so we instead take the most vital bits then and over the weeks we build up the story together. After this the acupuncture will be carried out for the remainder of the session.
While the sessions are happening, it is important to switch off and relax, some people often fall asleep which is fine. Others bring audiobooks, podcasts, or relaxing music to aid in the relaxation process.
Normally, during this time the practitioner will leave the room to give you the best chance to switch off and be at ease. However, if you would prefer them to stay in the room that would be ok too, just let them know.
More information
Read More about Acupuncture for Infertility.