Kinesiology Nottingham
What is Kinesiology?
Looking for Kinesiology Nottingham? Kinesiology is a non-invasive alternative therapy that works with your body's energy system which addresses physiological, mechanical, and psychological mechanisms. A muscle-testing therapy that tells the Kinesiologist what your body needs in terms of nutrition, supplements, vitamins, minerals and more. It's similar to having a diagnostic test on your body, much like an MOT on your car. Kinesiology works on all levels of your health, physical, psychological, emotional and nutritional which helps you achieve better health & greater happiness.
Health Benefits of Kinesiology?
Kinesiology has a significant impact on a range of health and well-being issues. Although not limited too, Kinesiology can can help

Low energy
Tiredness
Allergies
Hay fever
Headaches
Irritable bowel

Digestive problems
Excess acid
Binge eating
Skin problems
Mood swings
Depression

Asthma
Constipation
Lack of motivation
Weight issues
Type 2 diabetes
Menopause
The foods you eat can have a big impact on your energy, weight, stress, emotional health and wellbeing.  Food Sensitivity testing will identify which foods you daily eat that may be causing you problems.
IBS and Low Energy is often a classic sign that you are eating foods that may be more of a hindrance to your body rather than helping you to feel well. Eating the wrong type of foods can create energy lows, emotional mood swings, panic, anxiety, even contributing to depression. 
Balancing Vitamins and Minerals
Eating a balanced healthy diet is crucial for your overall wellbeing.  You need 50 minerals, 12 vitamins and essential fatty acids 3, 6 and 9 a day to help run your body.  Symptoms of poor health often highlight the lack of these crucial ingredients.
They help the body to heal, knit, repair and function correctly. Guessing what you think your body needs can be expensive, so take the guesswork out and find out for sure what your body is trying to tell you. Book a appointment for Kinesiology Nottingham
Process of Kinesiology Treatment?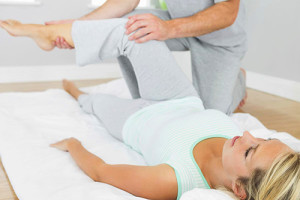 Your first Kinesiology treatment usually takes around 90 minutes. Your treatment begins with the Kinesiology therapist asking you a few questions where an in depth medical and lifestyle case history will be taken. The Kinesiologist will continue with your treatment by assessing how your body reacts to certain substances. Using special techniques and how your body responds to them will determine their findings of what's going on in your body. Although two people may present with the same problems, the treatments can be very different from each other as no two people are the same.
Your Kinesiology therapist will demonstrate and explain to you how it all works.
What you will receive.
Food Sensitivity and Allergy testing, Vitamin & Mineral Testing, Bach Remedy Testing and Unique Personal MOT
At the end of the session the Kinesiologist will tell you what their findings are and you may be given advise on lifestyle changes that will aid the work being done and the problem that is being addressed.
Kinesiology Nottingham offers Unique MOT Report Plan
You will leave knowing the specific key lifestyle changes you need to make that can make all the difference and allow your body to get back on track. The latest in health top tips and styles of eating will be explained. Investing in your health today will bring health benefits for your future.
How many treatments will I need?
There is no set rule on how many treatments you may need. Usually a second kinesiology treatment is advised about six weeks after your first. The reason for this is that you need time to make the necessary adjustments. If you've been advised to take some vitamins and minerals, your body will need time to process and digest them before another MOT is given, to see how your body has responded to the changes.
Kinesiology Therapist Nottingham
Michele Dunster – dip AK dip hypno, dip ct, nlp, eft, graduate of Anthony Robbins mastery university (topworldlifecoach)
Michelle has over 15 years experience of helping people transform their lives, their health and their emotional well being. Trained as a Kinesiologist, hypnotherapist, life coaching and nutritional therapist Michelle searches for the root cause of problems using aspects from each of the therapy disciplines to help improve emotional issues, IBS, low energy levels, weight problems, depression, anxiety and more. With this knowledge and life experience she helps to heal, understand and create positive life changes for the clients she sees.
How much does Kinesiology Therapy cost?
The cost of Kinesiology therapy at the Riverside Natural Health Centre in Nottingham is £60 for a 90 minutes.
Helpful information for your appointment.
It would be helpful to bring with you, your blood type (if you know it), any products such as vitamins and minerals you're taking. If you could keep a food diary of any foods and liquids you've consumed a couple of days before your appointment this will be helpful too.