Manual Lymphatic Drainage Nottingham
(MLD) Specialised Massage Technique
Manual lymphatic drainage Nottingham (MLD) is a specific type of gentle massage that helps stimulate the lymphatic system and encourages the flow of lymph fluid. Manual lymphatic drainage is an important part of lympdoedema treatment that should only be practised by qualified MLD specialists.
Lympdoedema is a long term chronic health condition that causes swelling in the body's tissues. It can affect any part of your body it usually develops in the arms or legs. Other symptoms of lympdoedema can be an aching or a heavy feeling in affected body parts. It can get worse if it's not treated, so you should speak to a doctor if you think you may have the condition.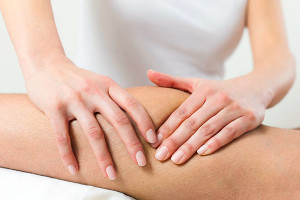 Manual lymphatic drainage (MLD) is a specialised massage technique that should only be practised by trained therapists.  A course of MLD may last a few weeks and can be repeated again in the future.Deep breathing exercises are an important part of this treatment and are used in combination before and after the treatment. MLD can be carried out for up to an hour a day or three times a week. A course may last for three or more weeks and can be repeated every three months or every year.
Your therapist for Manual lymphatic drainage Nottingham will begin the treatment by treating unaffected lymph nodes using very gentle pressure and slow rhythmical movements.
Conditions where it is not advised to use MLD on broken skin or varicose veins or if you have an infection such as a cold, tonsillitis, feel feverish or have a heart condition. MLD works with your immune system which fights inflammation so you will have to wait for these symptoms to subside before treatment can begin.
After undergoing Manual lymphatic drainage Nottingham, you may feel dehydrated and may want to use the bathroom more.
Manual Lymphatic Drainage Massage 90 minute treatment with full consultation £60
Manual Lymphatic Drainage Massage 60 minute treatment £45
Manual Lymphatic Drainage Massage Specialists at the Riverside are Dalton Powell and Katie Price
Membership bodies: National Association of Massage & Manipulative Therapists (NAMMT)
Do you have a health care policy? MLD may be listed. Call us today.
Ask about discounted treatments when making your appointment
Call us on 0115 9864 990 or Contact Us online