Massage Therapy Nottingham
Bespoke Massage Therapy in Nottingham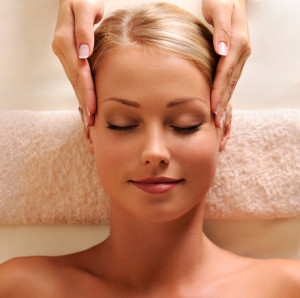 Looking for massage therapy in Nottingham? When you book a massage appointment at the Riverside in Nottingham, we can offer help and support to ensure that you book a massage therapy that is tailored to your individual needs. This is exactly what our experienced massage therapists are trained to provide. Using a variety of techniques, they offer bespoke massage therapy that delivers many benefits. Massage treatments are a great therapy to help release tension and relax your mind, body and soul. As your body is massaged, stiff and tired joints are soothed; blood circulation is increased, bringing fresh nutrients to the skin.Massage therapists at the Riverside Natural Health Centre offer both therapeutic massages, and massage therapy as a treatment. Below you will find a detailed list of massage therapy Nottingham, including a small snippet of information about each massage. The massage therapies listed below are available at the Riverside Natural Health Centre in Nottingham. All of our massage therapists are experienced, fully trained, and fully qualified in their field.

List of Massage Therapies
Hot stone massage
The benefits of hot stone massage therapy include increased circulation, higher metabolism, reduced muscle tension, increased lymph function, relief from stress and a deep sense of relaxation and well-being. Hot stone massage Nottingham suits most people as the treatment can be adapted to suit you as with all massages. Sometimes the treatment is not suited to someone who has high blood pressure, skin conditions, diabetes, open wounds, sores or pregnancy.
Visit Hot stone massage Nottingham
---
Indian head massage
Indian head massage is a massage of the head, scalp, face, neck, shoulders and upper back area. This therapy helps comfort and rebalance these areas of your body. Indian head massage Nottingham lasts approximately 30 -45 minutes. Your therapy begins with a consultation which helps your therapist decide if the massage is suitable for you. Indian Head Massage Nottingham is a relaxing therapy based on the ancient Ayurvedic healing system and Chakra balancing. Indian head massage has been used for 1000s of years as an effective therapy to relieve stress symptoms and aches and pains without the need for oil.
Visit Indian head massage Nottingham
---
Manual lymphatic drainage (MLD)
Manual lymphatic drainage (MLD) is a specialised massage technique that should only be practised by trained therapists.  A course of MLD may last a few weeks and can be repeated again in the future. Deep breathing exercises are an important part of this treatment and are used in combination before and after the treatment. MLD can be carried out for up to an hour a day or three times a week. A course may last for three or more weeks and can be repeated every three months or every year.
Visit Manual lymphatic drainage Nottingham
---
Sports massage therapy
Sports massage or sports remedial massage is not just for sports men and women, anyone can benefit from Sports Massage Therapy. Do you suffer from: sciatica, migraines and headaches, shoulder or neck pain, upper and lower back pain, general aches and pains, emotional stress, muscle injuries? If you suffer from any of these pain conditions, you may want to consider sports massage therapy. The benefits of a maintenance and support program may reduce pain and help improve and maintain movement range.
Visit Sports remedial massage Nottingham
---
Swedish body massage
Your massage therapist may use oils and creams to gently nourish and massage your skin. Using massage techniques on the body which your therapist is trained to use your therapist can assess the areas where your stress and tension exist and gently massage those areas to help release the pressure. Swedish body massage Nottingham can bring many benefits like relief from general pain, back pain, stress and tension, improved blood and lymph circulation and increased energy levels. It also helps with the release of endorphins.
Visit Swedish body massage Nottingham
Do you require more information about Massage Therapy Nottingham? Fully trained massage therapists are at hand to provide help and advice about any of our therapies. Maybe you have a question about a certain massage therapy, or would like more information about booking a appointment.
When contacting the Riverside Natural Health Centre about massage therapy Nottingham, you can be rest assured that fully trained therapists will assist you in a professional manner. Take your first step towards professional massage therapy Nottingham and Send a Quick Message