Pregnancy Massage Nottingham
Massage During Pregnancy
Pregnancy Massage, also known as Prenatal Massage is a wonderful complementary choice for prenatal care. Pregnancy Massage Nottingham is a safe & beneficial Prenatal treatment that can relieve many of the usual discomforts experienced during pregnancy. Regular massage treatments during pregnancy may help relieve headaches, backaches, leg cramps, stiff neck, improve sleep, and boost mood, as well as decrease stress. Research has shown that prenatal massage therapy can be an instrumental ingredient in women's prenatal care, as massage during pregnancy can be a fabulous experience. You should avoid massage until the first trimester is over.
Massage is a relaxing way to help reduce anxiety, reduce swelling & discomfort, and relieve muscle aches and pains. It can also help improve the process of labour and can help rebalance fluctuating hormones.
Pregnancy Massage Nottingham | The Benefits?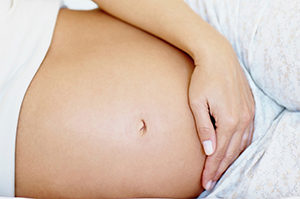 Other benefits from pregnancy massage can help improve the discomfort from sciatic pain, reduced swelling & pain in the joints, reduction of muscle tension, better sleep, increased nutrition to soft tissues and to the unborn baby. Regular massage treatments during pregnancy may lead to many maternal and new-born health benefits.
Whilst undergoing your pregnancy massage, you can choose whether to lay on your side supported by pillows, or you may prefer to be seated in a comfortable chair, whichever is preferable for you.
Your treatment will last approximately 30-40 minutes and can include upper body, lower body, or both, whatever feels comfortable and pleasing for you on the day.
Conditions requiring GP consent; Pre-term contractions, bleeding, high risk pregnancy, gestational hypertension, also known as pregnancy induced hypertension (PIH) a condition characterized by high blood pressure during pregnancy.
Michael and Bernadette provide pregnancy massage in Nottingham at the Riverside Natural Health Centre
Membership bodies include Complementary and Natural Healthcare Council (CNHC) and Associated Beauty Therapists (ABT)
If you would like more information, or have a question? The Riverside team are always at hand to offer free help and advice about Pregnancy Massage Nottingham.
Pregnancy Massage Nottingham £45, 30-40 minutes treatment
Experienced Pregnancy Massage Therapist, Michael Bond
Membership bodies: Complementary Therapists Association and Associated Beauty Therapists (ABT)
Do you have a health care policy? Pregnancy massage may be listed. Call us today.
Ask about discounted treatments when making your appointment
Call us on 0115 9864 990 or Contact Us online