Psychotherapy Nottingham
Access Psychotherapy Nottingham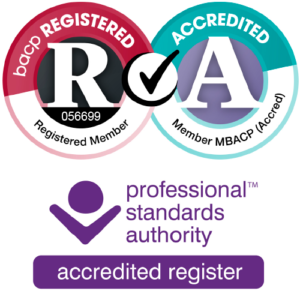 Are you considering Psychotherapy in Nottingham? The Riverside Natural Health Centre provides access to Nottingham Psychotherapists who offer a range of Psychotherapies. Psychotherapy, also known as talking therapy, is aimed at improving mental health and well being through talk and other means of communication. As well as listening and discussing important issues with you. Naomi Stewart is a registered counsellor who can suggest strategies for resolving problems. If necessary they may also help you change your attitudes and behaviour. Taking that first step towards accessing Psychotherapy can be beneficial. Make contact with The Riverside Natural Health Centre today.
Choosing Psychotherapy Nottingham
Finding what type of psychological therapy helps with your situation can be very confusing to say the least. There are many therapies which overlap. The most important things to consider when choosing a therapist should be their qualifications and experience, and how comfortable you feel working with them.
Psychotherapists and counsellors are closely related in terms of the skills and type of therapy they are trained to use. They have a wealth of knowledge to help you understand and explore how you feel. Some therapists also teach skills to help you manage difficult emotions more effectively. They can also work with individuals, groups, families or couples or children.
Counselling can take place in a number of ways. Face-to-one counselling, group counselling or counselling for couples. In these settings people are free to talk about their feelings to a trained professional. This takes place in a confidential environment.
A counselling session may simply involve you and the counsellor talking through concerns with no specified structure or agenda. Alternatively, a counsellor may use a specific form of psychotherapy to benefit you.
A therapist will typically meet with you on a regular basis (once a week is considered the norm). Sometimes, due to financial circumstances you may wish to meet less regularly. You can discuss this with your therapist who will adjust the counselling sessions accordingly.
Methods which the riverside natural health centre therapists are trained to use and practice:
Cognitive and behavioural approach (focuses on the way you think and behave)
Psychodynamic approach (looks at how past experiences affect the present)
Person centred approach (where you as the client take an active role in your treatment with the therapist being nondirective and supportive).
Transactional analysis (is the method for studying interactions between individuals)
Gestalt Therapy (understand the laws of your ability to acquire and maintain meaningful perceptions in a chaotic world).
Art therapy for children and young people.
Mindfulness (a mental state achieved by focusing your awareness on the present moment, while calmly acknowledging and accepting your feelings, thoughts, and bodily sensations)
Nottingham Counsellors can help in the following areas
Self- harm and suicidal prevention, abuse, addictions, bereavement, depression, stress and anxiety, eating disorders, family issues, low self-esteem and low confidence, relationship issues, trauma and work related issues.
Face-to-face counselling offers you the chance to talk openly with your counsellor.
Group counselling involves discussing concerns within a group of people experiencing similar difficulties. The counsellor facilitates the discussion.
Couples counselling involves the exploration of relationship issues with your partner and counsellor.
Family counselling involves discussing concerns surrounding family relationships with your counsellor.
Counsellors who work at the Riverside Natural Health Centre aim to create a place in where you feel safe discussing your feelings. We want you to develop a trusting relationship with your therapist, and feel comfortable in doing so.
Read more about Counselling Nottingham or Hypnotherapy Nottingham
Accredited member National Counselling Society reg no MW00P11
Registered with Health and Care Professional Council reg no SW85499
Do you have a health care policy? Psychotherapy may be listed. Call us today.
Ask about discounted therapies when making your appointment
Call us on 0115 9864 990 or Contact Us online
Naomi Stewart is a registered counsellor. The Riverside is not a registered organisation with BACP.