Refer a Friend
Share You're Experience & Refer a Friend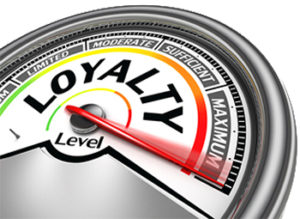 The refer a friend scheme at the Riverside is simple. If we provided you with a positive treatment and a great experience. Refer a friend to the Riverside and we will reward you
Providing excellent treatments is what we do. Experienced therapists who put caring and sharing at the heart of the Riverside Natural Health Centre. When we receive a service that leaves us with a good and lasting impression, we can help friends and family by sharing our experience. As a result giving them peace of mind that they are in safe hands.
3 Good Reasons to Refer a Friend
1, It helps build trust – When you refer a friend or family member, it tells them that the service you are recommending can be trusted. As a result, helping to build trust.
2, Reduces stress – Referring a friend can save time and money. Finding a reputable therapist can be a daunting task and take up lots of time and money. When you refer a friend or family member, you remove these two factors, and as a result reduce stress.
3, It shows that you care – When you refer a friend, it's pointing them in the right direction, and from your own experience knowing that they will be given a good service. What better way to show that you care.
Spread the Word
We want to spread the word about the benefits of complementary health therapies and how natural therapies can improve your health and wellbeing. Complementary health therapies are now being used within the NHS and are now recognised for the benefits they can bring. The Riverside provide complementary therapies for people who may be struggling with anxiety, stress, worry or physical pain. Sharing your positive experience with your friends and family will help us to help others!
We Reward Loyalty
As a reward and our way of saying thank you, we would like to send you a £10 Riverside gift voucher to use on the following therapies:
Reflexology, Sports Remedial Massage, Acupuncture, Reiki, Swedish Massage or Counselling.
The Riverside Refer a Friend Scheme: How Does it Work?
Simply recommend the Riverside to a friend or family member who hasn't used our services before.
At the end of their first appointment, ask your friend or family member to tell us you referred them and we'll send you a £10 gift voucher.
You can refer more than one friend if you wish. We'll send you a thank you gift voucher worth £10 every time your friend(s) receives their treatment.
Terms and Conditions:
Each treatment is for one hour and will include a consultation.
Gift vouchers cannot be carried over if less than 24 hours cancellation of appointment is not given.
Each gift voucher will have a 2 month expiry date. Gift vouchers outside of their expiry date will not be accepted.
Days and times may be restricted and alternative times offered.