Reiki Nottingham
What is Reiki Healing?
Reiki is a Japanese form of healing. It involves the transfer of energy from practitioner to patient to enhance the body's natural ability to heal itself through the balancing of energy. A reiki therapist can channel energy into the patient by means of touch, this activates the natural healing processes of the patient's body.
What conditions can Reiki help with?
Reiki Nottingham can be used for many ailments such as:- reducing anxiety and stress, relieving pain, headaches, stomach upsets, back problems, respiratory problems, PMT, menstrual problems, and sinus problems, low moods, self- confidence, fibromyalgia, ME, depression, pain management, dealing with life's challenges, spirituality and much more.
Sometimes you don't know what's wrong and you feel stuck with a situation or life experience and you seem unable to move on from it.
Reiki intelligently knows exactly what your body and mind needs.
Reiki is practised in various settings including private practice, complementary health centres, GP surgeries, hospitals, hospices, cancer support groups, post-operative recovery, drug rehabilitation, prisons, and in the care of the elderly.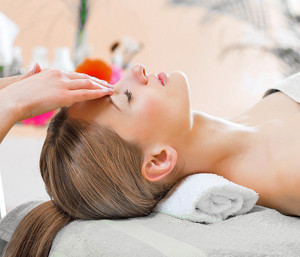 Reiki supports orthodox medicine and it can be used as a standalone treatment. It is not a replacement for traditional medicine or treatments.
It isn't based on any belief, faith or suggestion. It is sometimes known as energy medicine based on scientifically measureable energy emitted from the healer's hands.
Even one single reiki treatment can make a difference. Regular reiki treatments can be more effective and can be provided as often or less often as feels right for you.
Karuna offers  a deeper level of healing.
Karuna increases the body's ability to heal itself. It can heal unconscious patterns and increase creativity.
It can help clear mental blocks and create a higher state of higher conscious awareness and release issues from the past that maybe stopping you from moving forward.
Karuna works at a much deeper level of healing than reiki and is popular with many people.
Reiki Nottingham and a Karuna treatment plan can be put together with you and reviewed accordingly. This will always be subject to your own preferences and can be changed at any time according to the progress you make.
Reiki Nottingham and Karuna can be a little difficult to understand so we encourage you to have a chat with Nottingham Reiki Masters Esther Felder and Nigel Shipston, and Karuna Practitioner Esther Felder.
This can be done over the telephone so that you can then decide the best way forward for you.
Reiki £70, first treatment is 90 minutes
Reiki follow up appointments £40, 60 minutes
Do you have a health care policy? Reiki may be listed. Call us today.
Ask about discounted treatments when making your appointment
Call us on 0115 9864 990 or Contact Us online