Sports Massage Therapist Nottingham
Dalton Powell: Sports Massage Therapist in Nottingham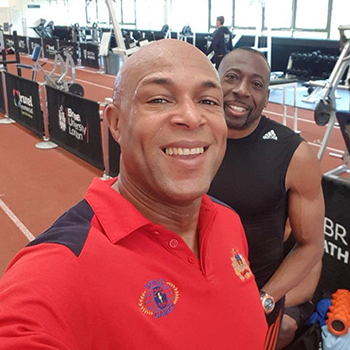 Dalton Powell is the lead sports massage therapist Nottingham who practices at The Riverside Natural Health Centre in Nottingham. He also works on professional sports people in Nottingham and the Midlands. Using his knowledge & experience, Dalton is able to provide an outstanding Sports Remedial Massage to all his clients.
Dalton is a qualified Sports Therapist and a full member of the Society of Sports Therapists. By continually updating and learning new skills and techniques, Dalton regularly works as a sports massage therapist at the Riverside Natural Health Centre in Nottingham. Dalton's experience enables him to treat a variety of sports and workplace injuries, and also untreated long term injuries.
Sport Massage Therapy
Sport Therapy is a discipline of healthcare that specifically targets the prevention and rehabilitation of the patient. It's aim is to rehabilitate the patient back to optimum levels of sport and occupational fitness. Sport Therapy utilises the principals of sport and exercise sciences, incorporating physiological and pathological processes, to prepare the participant for training, competition or work.
Common Conditions Treated with Sport & Remedial Massage
| | |
| --- | --- |
| Achilles Injuries | Hamstring Injuries |
| Adhesions | Plantar Fasciitis |
| Carpal Tunnel Syndrome | Repetitive Strain Injury |
| Cartilage Damage | Shin Splints |
| Frozen Shoulder | Tendinitis |
| Groin Strain | Tennis Elbow |
The Consultation Process
During your initial consultation of approximately 30 minutes, the nature of your injury or pain and your individual requirements will be discussed prior to commencing any physical treatment.
Once the nature of your problem has been decided on, a treatment plan will be devised, ensuring that this takes into account your lifestyle, leisure activities and general health.
There will usually be a minimum of 30 minutes treatment on your first visit following on from the consultation.
It is advisable to bring a pair of shorts with you to your consultation and follow-up appointments as you may be required to undress down to your underwear. Children under 16 will need to be accompanied by an adult.
Read more information about Sports Remedial Massage Nottingham