Sports Remedial Massage Nottingham
Sports Massage Therapy
Considering Sports Remedial Massage in Nottingham? Sports Massage therapy is not just for sports men and women, anyone can benefit from sports massage therapy and injury prevention. It is sometimes known as deep tissue massage. Do you suffer from: sciatica, migraines and headaches, shoulder or neck pain, upper and lower back pain, general aches and pains, emotional stress, muscle injuries?
Sports massage therapy does not follow a routine. Each treatment is individual to your needs using massage techniques applied by a qualified sports and remedial massage therapist, sometimes known as Remedial Soft Tissue Therapists.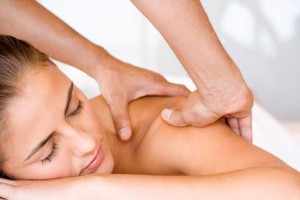 Sports remedial massage can help with the removal of waste products in your body and encourages your muscles to take up oxygen and nutrients which can help them to recover quicker. Tension and pain can be reduced, and in many cases aches and pains can be taken away altogether. Using trigger pointing and fascia releasing techniques alongside remedial massage, your therapist can help you to improve your mobility. Techniques used will help your body to release tension quickly which is why you can notice the benefits almost immediately.
As well as Sports remedial massage Nottingham. You may want to consider the benefits of a maintenance and support program which is designed to help improve and maintain movement range as well as help to prevent injuries.
Sports Massage Therapy in Nottingham
There are three Sports Massage Therapists at The Riverside Natural Health Centre:
Sports Massage Therapist in Nottingham: Julie Leadbitter
Julie Leadbitter is a Level 4 Sports & Remedial Massage therapist. Practicing for over six years, Julie is a full member of the Federation of Holistic Therapies & V.T.C.T. Julie works on clients with all kinds of muscle problems and looks for the root cause of the issue and aligns her massage techniques accordingly. Julie worked at Speedo House in Nottingham for 2 years as their resident in-house Holistic Therapist where she specialised in Sports and Remedial Massage. Part of the company's ethos was to improve health and wellbeing for their staff. Some of their staff are very athletic and participate in Iron Man, Triathlons, Swimming Galas, Rugby, Cricket, Cycling and Golf.
Working holistically and being target specific, Julie adapts each of her treatments to suit the individual. She also works on preventing injury and injury rehabilitation.
Trigger pointing therapy is also an area where Julie specialises. A trigger point is a tight area within a muscle tissue that causes pain in other parts of the body. A trigger point in the back, for example, may cause referral pain in the neck. The results and benefits of trigger point massage are releasing constricted areas in the muscles, thus alleviating pain.
Nottingham Sports Massage: Dalton Powell
Dalton Powell is fully qualified with several years' experience in sports therapy and rehabilitation. He works with professional sports people as well as members of the public who experience day to day pain. He is also qualified in manual lymphatic drainage which helps to break up congestion build up in the body ie cellulite and fluid retention. Dalton uses many varied techniques to help with muscle healing in his treatments.
Remedial Massage can help with the following: musculoskeletal problems, multiple sclerosis, fibromyalgia, sciatica, work related injuries. Back and neck and posture related issues.
Remedial massage may not be suitable if an injury has happened to you within 72 hours. Any inflammation may need some time to reduce. Having said this, treatment can still be given to other areas of your body to help with general conditioning. It's worth remembering that sports remedial massage Nottingham should play an important part in your life if you value your movement whether you are injured or not. Massage has a number of benefits, physical, physiological and psychological.
Dalton Powell is a member of the National Association of Massage & Manipulative Therapists (NAMMT) and Complementary and Natural Healthcare Council (CNHC) and is a Level 5 therapist.
Sports Remedial Massage Therapist in Nottingham : Katie Price
Katie Price is a sports massage therapist with a level 3 diploma in sports massage therapy. She also holds a Bachelor of Science with second class honours division one in Sports Rehabilitation. She works with members of the public and both professional and unprofessional sports people
Katie has completed in gymnastics for 12 years which allowed her to compete all over Europe. In 2013, Katie qualified as a FA level 1 coach. This led her to travel to Uganda and Cape Town coaching football.
You may be able to claim your treatment costs back through your health scheme so it's worth checking your policy.
To make an appointment and feel the benefit of sports massage therapy in Nottingham, you can find Dalton Powell, Jules Leadbitter, and Katie Price at the Riverside Natural Health Centre, 1 – 3 Victoria Embankment, Nottingham, NG2 2JY (topknot building)
Read more about Sport Massage Therapist Nottingham
Sports and Remedial Massage Treatment: £45 one hour
Qualified Sports and Remedial Massage Therapist in Nottingham who specialises in Soft Tissue Work
Need an answer? Want to make an appointment? Education & support service is available 7 days a week.
If you have a health care policy, Sports and Remedial Massage may be listed. Call us today.
Membership bodies include Complementary and Natural Healthcare Council (CNHC). Sports Massage Association (SMA) (Gold)
Call us on 0115 9864 990 or Contact Us online
Ask about our discounted treatments when you make your appointment.