Sports Remedial Massage Nottingham
Sports Massage Therapy
Considering Sports Remedial Massage in Nottingham? Sports Massage therapy is not just for sportsmen and women, anyone can benefit from sports massage therapy and injury prevention. It is sometimes known as deep tissue massage. Do you suffer from sciatica, migraines and headaches, shoulder or neck pain, upper and lower back pain, general aches and pains, emotional stress, muscle injuries?
Sports massage therapy does not follow a routine. Each treatment is individual to your needs using massage techniques applied by qualified sports and remedial massage therapist, sometimes known as Remedial Soft Tissue Therapists.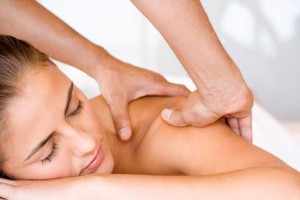 Sports remedial massage can help remove waste products in your body and encourage your muscles to take up oxygen and nutrients, which can help them recover quicker. Tension and pain can be reduced, and in many cases, aches and pains can be taken away altogether. Using trigger pointing and fascia releasing techniques alongside remedial massage, your therapist can help you to improve your mobility. Techniques used will help your body release tension quickly, so you can notice the benefits almost immediately.
Maintenance and Support Program
As well as a Sports remedial massage Nottingham. You may want to consider the benefits of a maintenance and support program designed to help improve and maintain movement range and help prevent injuries.
You may be able to claim your treatment costs back through your health scheme so it's worth checking your policy.
To make an appointment with James Screeton and feel the benefit of sports massage therapy in Nottingham, you can find James Screeton at the Riverside Natural Health Centre, 1 – 3 Victoria Embankment, Nottingham, NG2 2JY (topknot building)
Sports Massage Therapist Nottingham
Sports and Remedial Massage Treatment: £45 one hour
Qualified Sports and Remedial Massage Therapist in Nottingham who specialises in Soft Tissue Work
If you have a health care policy, Sports and Remedial Massage may be listed. Call us today.
Membership bodies include Complementary and Natural Healthcare Council (CNHC). Sports Massage Association (SMA) (Gold)
Call us on 0115 9864 990 or Contact Us online